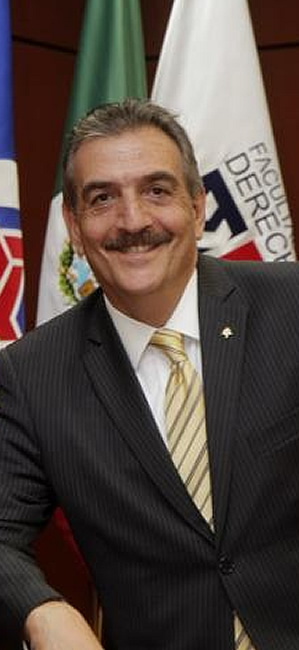 GERARDO GOZAIN FRANGIE

La Salle Law School, 1978. Law Degree Awarded with Honors by the UNAM (Universidad Autonoma de Mexico, Mexico City).

Partner at De la Peza y Matuk Law Firm since 2003.

Mr. Gozain started his professional career in 1978 in civil, family and mercantile litigation. As of today, he heads a selective litigation (mercantile, civil and family law) and a special situation group within the firm.

Mr. Gozain is a member of the Mexican Bar Association, since 2011.

In his academic career, Mr. Gozain has taught Civil Litigation Procedures and Special Trials among other courses at the Marista University and La Salle University.

As part of his non-profit activities Mr. Gozaín has served as President of the Board of Centro Libanes, Asociación Civil (The Lebanese Club) from 1999 to 2000 and actually serves as President of the Asociación Nacional Mexicana de Abogados Mexicanos de Ascendencia Libanesa (National Association of Mexican Attorneys with Lebanese lineage).

As part of his selective practice, Mr. Gozain represents important companies and Associations.