ALLIANCES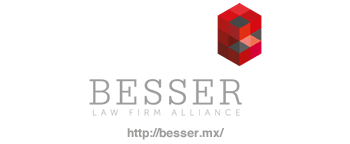 We are part of Besser Law Firm Alliance, an alliance of independent law firms that provide services in various areas of law practice (corporate; immigration; technological; prevention and criminal litigation; tax planning and consulting; foreign trade; fiscal and administrative litigation, planning and labor litigation; IMSS; civil, mercantile, bankruptcy and commercial arbitration litigation; finance and microfinance; projects in public-private investment; planning and development of infrastructure projects for governments and private entities; economic competition; design, structuring and implementation of investment vehicles for the launch of new businesses, partnerships, trusts, joint ventures, and similar; mergers and acquisitions).

Other firms are joining to complement our areas of practice, they offer complementary or different areas from those mentioned above, which, once they are part of the alliance, it will be informed to you.

Firms that make up this alliance are distinguished by their:
Professional Excellence
High level of ethics
Opportunity in assistance
Practical Solutions
High skilled in the areas offered
Currently, the labor force is of almost 70 people. The advantage of this arrangement is that our customers will have a network of independent firms, aimed at providing comprehensive legal services and the highest quality in various areas of law. The Alliance is based in Mexico City; and its partners are related to firms in the major cities of Mexico and even in different parts of the world.